SuReceta co-launches National Rx Cost Awareness Week to Promote Medical Equity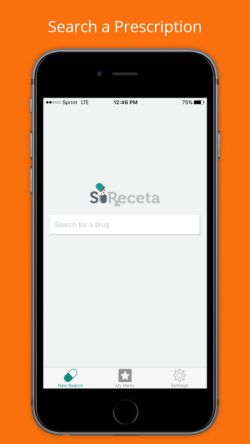 SuReceta's bilingual price transparency app, powered by LowestMed, is taking part in the launch of National Rx Cost Awareness Week.
National Rx Cost Awareness Week will take place during the fourth week of January.
With deductibles resetting and insurance coverage shifts, people in the United States will pay the highest prices for prescription medications. Many Hispanics will not fill/refill live-saving prescriptions because of poor coverage or an inability to afford health insurance. Healthcare inequality in America is a serious reality.
SuReceta has created the first free bilingual mobile app in the industry that provides you with the ability to search, view and compare prescription drug prices at leading discount pharmacies in your neighborhood in Spanish or English. It puts the savings right in the palm of your hand.
Easily accessible on SuReceta.com or by downloading the mobile app on IOS or Android, SuReceta provides Rx coupons and savings to users at no cost.
When participating in National Rx Cost Awareness Week on social media, SuReceta asks you to include the following hashtags: #AhorroDeRX #RxCostAwareness & #SpreadTheWord
Download now and have immediate access to savings at your local pharmacy!
Please follow and like us: