Rosa M. Colon-Kolacko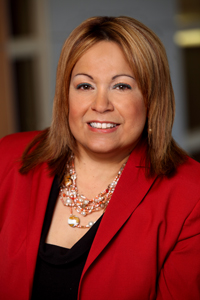 Rosa M. Colon-Kolacko has over 20 years' experience in healthcare organizations and technologies to leverage innovation including Telemedicine.
She is also an entrepreneur, who founded two bilingual consulting businesses: Global Learning and Diversity Partners, and Health Innovation Globally, to build inclusive learning workplaces resulting and implement health technologies to leverage innovation including Telemedicine.
She led statewide projects in Delaware, working directly with the Secretary of Public Health and Social Services where she conducted a Cultural and Linguistic Assessment and partnered with state agency directors to develop a Diversity and Inclusion Strategy and introduce innovative Telemedicine products to improve healthcare access and reduce disparities.
Rosa is involved in many national/state level boards and commissions as Chair of the Strategic Planning Committee for the National Forum for Latino Healthcare Executives, Chair of the DE Hispanic Commission Health & Social Services Committee and serves on the American Leadership Council of the Institute for Diversity in Health Management.
Rosa holds a Ph.D. in Organizational Development and Change from Benedictine University, an MBA from Henley Business School, University of Reading England, a post-graduate Marketing Diploma from the Chartered Institute of Marketing, London, and a Certificate in Diversity Management from Georgetown University and the AHA Institute for Diversity in Healthcare Management.
She is a researcher and has held academic positions as professor of professional practice at Bowling Green State University, adjunct faculty at Georgetown University and the University of Delaware. She has conducted research in the areas of Change Management, Partnership between Organization Development and IT, Role of the Chief Diversity Officer and Cultural and Linguistic to promote equity.
Please follow and like us: