KPMG Named 'Corporation Of The Year' By The Hispanic IT Executive Council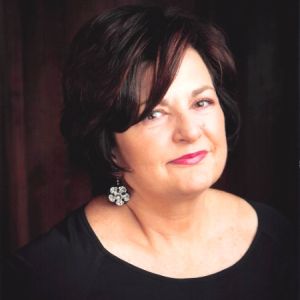 KPMG, the audit, tax, and advisory firm, has been named "Corporation of the Year" by the Hispanic IT Executive Council for its contributions to the advancement of information technology and career opportunities for the next generation of Hispanic leaders.
The Hispanic IT Executive Council (HITEC) is a global executive leadership organization of senior business and IT technology executives who have built outstanding careers in information technology.
HITEC is focused on building stronger technology and executive leaders, leadership teams, corporations, and role models. These global leaders include executives leading Global 1000 corporations while others lead some of the largest Hispanic-owned IT firms across the Americas.
Miriam Hernandez-Kakol, advisory principal and U.S. and global leader of KPMG's Customer and Operations business, also has been named to HITEC's Top 100 list of the most influential and notable Hispanic professionals in information technology.
"It is an honor to be recognized for our commitment to inclusion and developing the next generation of diverse leaders," said Manny Fernandez, KPMG Dallas Office Managing Partner and co-chair of KPMG's Hispanic Latino Network. "We're passionate about ensuring that KPMG is a place where all of our people can succeed and Miriam's achievements are a great example. She is a tremendous business leader and role model."
In 2017, KPMG created a new program for HITEC to develop corporate board members.
The Board Fit program consists of a series of workshops on board member roles and responsibilities, the impact and expectations of investors on a board, tips on how to increase their visibility as a prospective board member, and the opportunity to engage with existing Hispanic board members to discuss best practices.
KPMG partners also lead workshops on financial reporting and technology innovation as part of HITEC's Emerging Executive Program, an annual program that develops the next generation of Hispanic IT leaders. Four KPMG mentees are among this year's graduating class.
In addition, Hernandez-Kakol was recently elected to the HITEC Board of Directors and Patricia Rios, Director, KPMG Technology Industry practice, was elected to the HITEC Advisory Board.
KPMG is one of the world's leading professional services firms, providing innovative business solutions and audit, tax, and advisory services to many of the world's largest and most prestigious organizations.
KPMG is widely recognized for being a great place to work and build a career. Our people share a sense of purpose in the work we do, and a strong commitment to community service, inclusion and diversity, and eradicating childhood illiteracy.
Please follow and like us: