Ilya Espino de Marotta is inspiring a new generation of engineers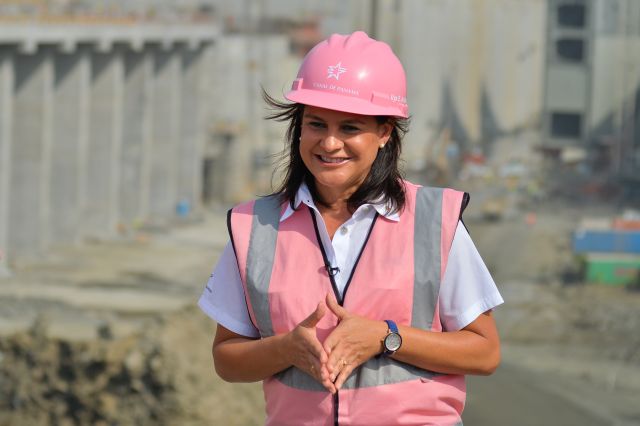 Ilya Espino de Marotta is known for wearing her trademark pink construction helmet and pink safety vest. She is in charge of preparing the designs and specifications for all Panama Canal Projects.
Ilya led the execution of the Panama Canal Expansion Program, and the opening of the new waterway later this month on June 26th. She took the job to inspire a new generation of female engineers.
The expansion will double the isthmus's capacity for carrying cargo between the Atlantic and Pacific oceans and is expected to have a significant impact on global markets, by increasing the capacity for larger oil cargo ships to pass the through the locks, lowering overall maritime transport costs.
The canal will accommodate ships the size of three football fields, which will carry double the capacity of current cargo vessels.
Ilya lectures to experts from around the world about the engineering challenges of the canal and its future impact on global trade.
Please follow and like us: