Hispanics in Energy: Jesus Soto, Pacific Gas and Electric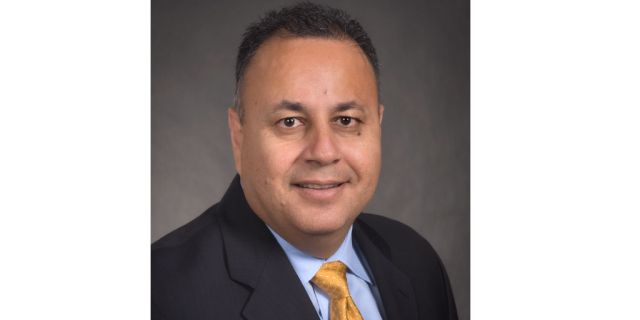 Jesus Soto is senior vice president, gas operations for Pacific Gas and Electric Company (PG&E). He is responsible for day-to-day operations of the second largest natural gas system in the United States. PG&E's natural gas system provides gas service to 16 million people in northern and central California.
Recently, PG&E announced that  Soto had been elected to the Common Ground Alliance (CGA) board of directors.
CGA is a member-driven association of 1,700 individuals, organizations and sponsors advocating for safe digging practices across the underground utility industry with a goal of reducing damages to underground facilities.
"Jesus' twenty-plus year experience with pipeline safety makes him a perfect fit for our board of directors. We know that his leadership and commitment to public and employee safety will help our members achieve our goal of preventing damage to underground infrastructure," said Bob Kipp, president, The Common Ground Alliance.
Under Soto's leadership, PG&E earned international certifications for the company's enhancements in gas asset management and was recently recognized as the first company in the U.S. to meet the American Petroleum Institute Recommended Practice, a new industry gold standard for pipeline safety and safety culture. Over the last three years, PG&E has seen declines in excavation-related damages to its underground gas and electric infrastructure.
Soto brings years of experience in the natural gas industry and joined PG&E in 2012 as senior vice president of Gas Operations.
"I am humbled to join the board of directors for an organization that has a positive impact on public safety. Excavation damage continues to be a leading cause of pipeline incidents. As underground utility operators, we have a shared responsibility to promote safe and effective damage prevention practices and I'm looking forward to working with the other board members and the members of CGA to further advance the industry," said Soto, senior vice president of PG&E's Gas Operations.
Before joining PG&E in May 2012, Soto served as vice president of operations services for El Paso Corporation's Pipeline Group in Houston. He led the technical services and support functions for pipeline operations and oversaw pipeline systems and Department of Transportation compliance. He was also responsible for risk and integrity management, public awareness and emergency response. Prior to that, Soto was vice president of engineering and construction, leading the engineering and construction programs for ANR Pipeline, El Paso Natural Gas, Colorado Interstate Gas, Southern Natural Gas and Tennessee Gas Pipeline for onshore and offshore facilities.
Soto holds a bachelor's degree in civil engineering from the University of Texas at El Paso, a master's degree in civil engineering from Texas A&M University, and a master's degree in business administration from the University of Phoenix.
Please follow and like us: