Hispanics are leading digital consumers in the U.S.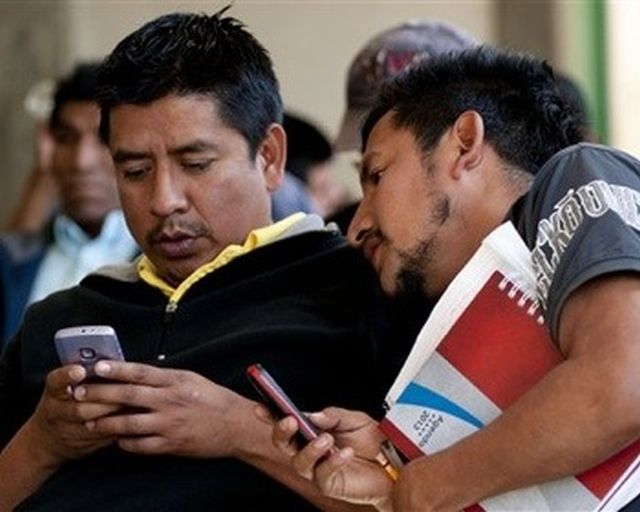 More than 80 percent of smartphone owners go online using their phone, rather than with a computer.
According to a Total Audience Report from Nielsen, who study consumers in more than 100 countries, Hispanics are mostly on their phones for app, audio, video and web purposes.
Seven in 10 of the 58 million U.S. Hispanics now use a smartphone, bypassing desktop and laptop computers in favor of tablets and mobile.
From a holistic mobile perspective, Hispanics have become Super Consumers, said Nielsen recently in a press release.
"Their high usage and engagement with mobile devices cross-functionally provide an interesting opportunity for those in the mobile space.With a population that will account for more than half of the population growth in the U.S. by 2020 and nearly 85% of growth by 2060, their current $1.4 trillion spending power will grow even larger. These Super Consumers provide an opportunity for marketers and advertisers working anywhere around the mobile world—whether it be devices, apps or carriers—to grab the attention of these highly engaged and highly valuable consumers," Nielsen said.
Adsmovil is a Global Mobile Advertising Solutions company with local presence and offices in Brazil, Mexico, Colombia, Argentina and the United States. The company focus on U.S. Hispanic and Latin American markets allow their clients to reach more than 100 million mobile users.
Portada is the leading networking solutions platform for dynamic tech, marketing and media companies targeting consumers through cultural insights and passion points in the Americas.
With some help from their expertise in Hispanic mobile behavior, mobile ad network Adsmovil topped the latest comScore Mobile Metrix® in both the Hispanic Mobile and Total Mobile Audience reach categories.
"Taking into account that Hispanics are heavy mobile users and even use their mobile devices as their primary access to the internet, we always include mobile in all our communication strategies. In fact, we always recommend clients having a mobile-first approach when implementing any digital campaign," said Gonzalo del Fa, President of GroupM Multicultural.

"Destination websites of both large and niche publishers provide marketers crucial direct contact with very engaged audiences, " says Marcos Baer, president of Portada, the leading networking solutions platform for dynamic tech, marketing, and media companies.

"Mexicans have different taste and buying habits than Dominicans or Argentinians. Adsmovil helps you deliver more effective media because we realize the differences and can target more appropriately.  As a result, you will have better-performing campaigns," says Adriana Daantje, Global Product Director at Adsmovil.
According to Pew Research, Smartphone adoption is highest among the affluent and well-educated, the (relatively) young, and non-whites.
Please follow and like us: