Grace Puma and Luis Sierra among dozens of speakers at HACR 2018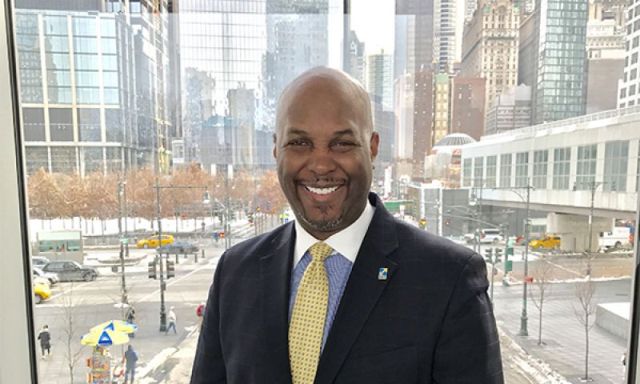 The Hispanic Association on Corporate Responsibility has announced its luncheon speaker line-up for the 26th Annual Symposium taking place May 7-8, 2018, in Las Vegas.
Among the influential speakers at the event are Grace Puma, executive vice president of global operations for PepsiCo and Luis Sierra, CEO of Global Aromatics for BP.
"We are very excited to have two prominent and highly-respected Hispanic executives address this year's Symposium luncheons in Las Vegas," said Cid Wilson, Hispanic Association on Corporate Responsibility president & CEO.

"Grace Puma is in the top four of the 2018 Fortune Magazine/ALPFA ranking of the 50 Most Powerful Latinas in Corporate America.

"Luis Sierra leads a $6 billion business unit of BP with over 1,400 employees throughout the Americas, Europe, and the Middle East, additionally, he serves on the board of directors of BP America," Wilson said.
The Annual HACR Symposium: The Power of Hispanic Inclusion™ brings together some of the nation's most influential Hispanic leaders, corporate executives, diversity & inclusion experts, and public officials.
They will discuss and identify strategies and models for achieving greater Hispanic inclusion and participation in the areas of Employment, Procurement, Philanthropy, and Governance.
Puma and Sierra will be among the dozens of empowering speakers and panelist who will share their experience and expertise on a range of topics.
Among the key Symposium topics are:
The CEO Action for Diversity & Inclusion
Hispanic Workforce Development today and in the future
A candid discussion with Latinas in the C-suite
Chief Diversity Officers Perspectives: "Redefining the Narrative"
The 12th Annual HACR CEO Roundtable, the flagship forum of the HACR Symposium
For more information on the 26th Annual HACR Symposium including the agenda and registration information, please click here.
Please follow and like us: