Geisha Williams: PG&E's Top Electric Executive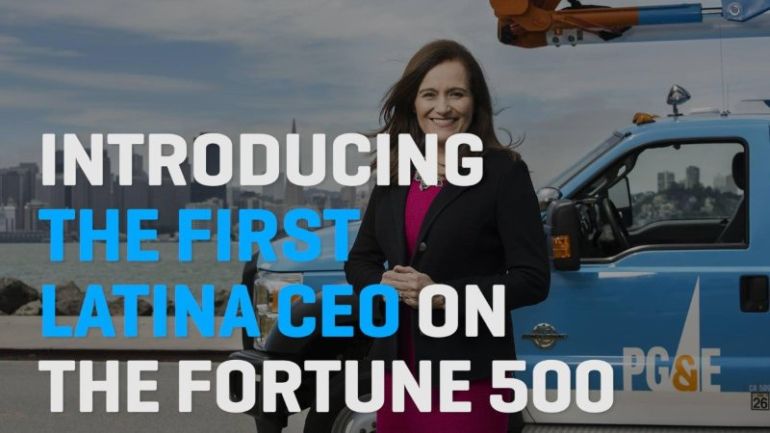 Geisha Williams became president and CEO of PG&E Corp. on March 1, 2017. Williams joined PG&E in 2007 after 24 years with Florida Power and Light.
Since joining PG&E, Williams has been responsible for the maintenance, construction, and overall performance of the company's electric transmission, substation and distribution systems. She's played a major role in PG&E's comprehensive electric reliability investment strategy.
During her time with the company, PG&E has reduced the frequency and the duration of customer power outages to the lowest level in many years.
Williams reports directly to PG&E President Chris Johns.
"With her hands-on leadership style, fresh perspective and deep knowledge of the industry, Geisha has been a force for innovation and change within our electric operations since joining the company," Johns said. "Her track record at PG&E has shown she has the knowledge and leadership skills to drive real performance improvements on behalf of our customers."
Under Williams' leadership, PG&E is responsible for providing safe, reliable, affordable and clean energy to 16 million people in northern and central California. In her prior role as President, Electric, Williams led PG&E's electric business, including transmission, distribution, power generation, nuclear operations, energy procurement and customer care. During her tenure at PG&E, the company has become a leader in renewables integration, grid modernization, and smart grid technologies, while also achieving the best electric reliability in company history.
In addition to serving on the PG&E Corporation Board of Directors, Williams is a director at the Edison Electric Institute (EEI) and the Institute of Nuclear Power Operations (INPO). At EEI, she also serves on the Executive Committee and is the CEO Co-Chair of the Customer Energy Solutions Policy Committee. In addition, she is on the board of the Center for Energy Workforce Development (CEWD).
Williams is a trustee of the California Academy of Sciences and the University of Miami, where she earned her bachelor's degree in engineering. She also holds a master's degree in business administration from Nova Southeastern University.
Please follow and like us: