Executive Talks: An Unconventional Journey to the Top of Chesapeake Utilities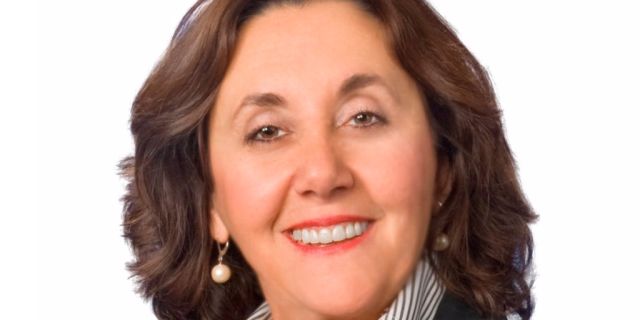 If you had asked her while she was still in college where she might be in 2017, it would be unlikely that Vice President and Business Unit Leader of Chesapeake Utilities would be at the top of Aleida Socarras' list.
With over 25 years of experience in the energy and natural gas industry, she has seen a lot of the changes that have occurred within the industry. It was her liberal arts education that allowed her to bring a fresh perspective to this rapidly changing industry.
Aleida graduated from the University of Texas with a Master of Arts in organizational and industrial psychology, which is not the typical background for someone working in an industry dominated by those carrying various degrees in science and engineering. This difference did not deter her, however, from making an impression.
"My degree allowed me to look at things a little differently," says Socarras, "and I definitely got a couple of weird looks from people over the years. But I was able to bring a new perspective. Sometimes people may not take you seriously when you see things so differently, so it requires a little more effort on your part."
Her first taste of the natural gas industry started at TECO Peoples Gas in Florida. She began as a training specialist and covered all areas of operations, distribution, and service.
Under Aleida's leadership, the company notably went from having no set training to full training programs. Down the road, she went on to work for Florida Public Utilities (FPU), starting as the Director of Sales and Marketing and Energy Logistics. She was later appointed Assistant Vice President of Marketing and Energy Logistics in 2014.
She led Florida's Marketing and Sales, Gas Logistics, and Transportation Service Administration functions for the company. Her main responsibilities included the development and implementation of FPU's customer growth and retention, brand management, business development activities, and operational business processes and technology.
When asked about the biggest challenges she has faced throughout her career, she says that there are two different sides.
"It really came down to opening doors for myself," Socarras continues, "so that I am able to participate in the conversation and have a seat at the table. On the other hand, I've had to remain willing to do the hard work, show up and ask the hard questions, and not be afraid."
Aleida credits the people who took notice of her work for getting her to where she is today.
"I think I have been very fortunate. Sometimes we want to believe if we work hard someone will eventually notice, but it's not that easy. You have to find the people who are willing to promote you and push you to do better. It is those 'promoters' that have given me the opportunity to learn, given me different assignments, and [given me the opportunity to] grow. You can't do it all by yourself."
The cultural barriers she has encountered throughout her career have been neither a disadvantage nor an advantage for Aleida. Considering the energy industry is a male-dominated field, it comes as no surprise that most of her bosses have been men. However, only one of them has been Hispanic.
"It might have been easier to have had a female or Hispanic mentor. My mentors have been the people I have worked for, and I can say that I have learned something from each boss. The cultural barrier was never really an issue. When you think of the word 'mentor,' you think of someone who is willing to guide you without expecting anything in return. Looking back, I think I was too afraid to ask for a mentor when I was younger. If someone were to ask the same of me now, I would be proud!"
It's never too late to find a mentor. Socarras says that with her new position at Chesapeake, she has sought out a mentor in a similar position to help her learn what she needs to know to be successful.
When asked to give her best advice to young Hispanics embarking on their future careers, she suggests taking it one day at a time and to keep working toward your goal. She believes in working now as if you were in the position you want for yourself in the future.
"Just go for what you want. The world has many obstacles, so don't try to set your own. Sometimes you just have to take the leap and build your wings on the way down."
Please follow and like us: