How GE is Electrifying Brazil's Port Transportation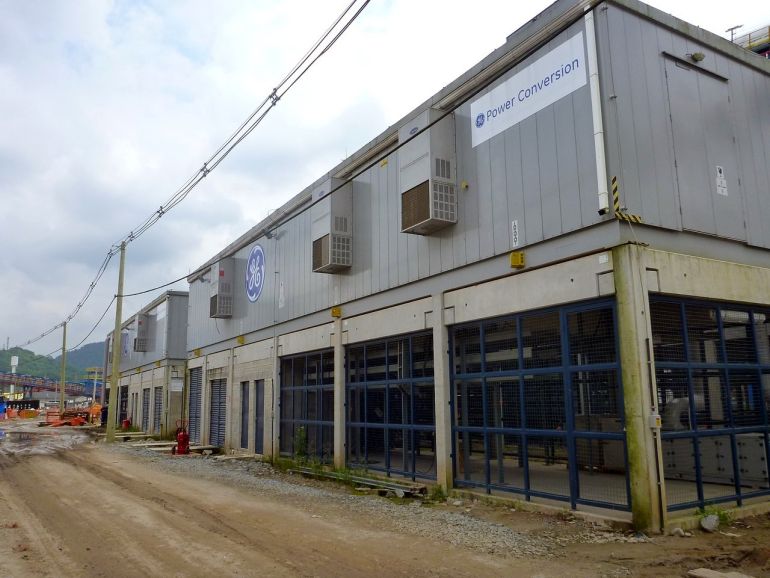 Brazil's economy relies heavily on exports of natural resources-based products. Improvement in its port's infrastructure will bring substantial economic growth opportunities to the country.
The government understands its significance and has put out ambitious plans to invest up to $9.7 billion for the new phase of port concessions.
The port of Santos has been historically one of the largest and busiest ports in Latin America.
GE's Power Conversion has delivered its full scope of work including a main and a complementary substation, 10 e-houses and electrical and automation systems that provide power generation and control to the Tiplam terminal at the port. Certain equipment was manufactured in Betim, Brazil, meeting the local content requirement.
After the successful commissioning managed by GE, the port terminal has seen substantial improvement in its efficiency of cargo loading, discharging and stowing. For example, the time for a cargo to wait and load goods has shortened from five days to only 24 hours at the terminal, saving significant cost of docking.
"With the upgraded service drawing to conclusion, the Tiplam terminal will have an expanded capacity of 14.5 million tons of goods per annum. Working with technology partners such as GE, we are transforming the future of port transport, bringing more efficiency to our customers," said Alessandro Gama, terminal general manager at VLI.
As an initiative to digitize the port infrastructure, GE has also provided a customized software to optimize vessels' traffic management, further improving transport efficiencies. The software provides an overview of fleet activities at the harbor, bringing each individual vessel in line with the fleet's requirement regarding time needed for loading goods and shortening or eliminating queues at the terminal.
"The future of transport has come across the pivoting point to unlock more efficiencies and productivity, and that is enabled by electrification and digitization. Both technologies are bringing multifaceted benefits to reduce costs as well as to optimize transporting management," said Mohammed Azeez, president & CEO, GE's Power Conversion. "The port terminal has been successfully commissioned and has been in operation reliably. We are convinced that the improved port infrastructure will bring great impact to the country's economy, and we are delighted to be part of it."
GE is the world's Digital Industrial Company, transforming industry with software-defined machines and solutions that are connected, responsive and predictive. 
GE deploys industry-leading technologies that turn the world on.  They transport, convert, automate and optimize energy to ensure we provide safe, efficient and reliable electrical power. Uniting all the resources and scale of the world's first digital industrial company, we connect brilliant machines, grids, and systems to power utility, oil & gas, marine, mining and renewables customers, that keep our world running.
GE's Power Conversion business, a business unit of GE Energy Connections, applies the science and systems of power conversion to help drive the electrification of the world's energy infrastructure by designing and delivering advanced motor, drive and control technologies that evolve today's industrial processes for a cleaner, more productive future. Serving specialized sectors such as energy, marine, oil and gas, renewables and industry, through customized solutions and advanced technologies, GE Power Conversion partners with customers to maximize efficiency.
Please follow and like us: