David Segura, one of the Most Influential Hispanics in Technology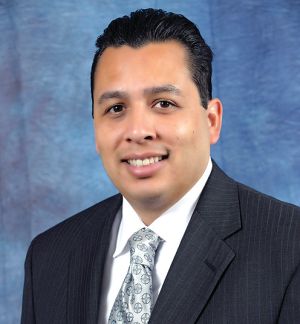 David Segura quit his systems engineering job at the Ford Motor Company in 1997 to launch a startup. He had a business mentor and $100 in the bank. (Creating urban onshore businesses, Hispanic Engineer magazine, Autumn 2009, Frank McCoy).
In 2011, Segura was named as one of Hispanic Engineer and Information Technology Magazine's Most Influential Hispanics in Technology.
"I am very honored by this highlight," said Segura. "Helping others achieve their goals in the IT industry is something I put tremendous effort into and we look to continue this as we have tremendous momentum with HITEC and other organizations that develop talent in the marketplace."
Segura served as the vice chair of HITEC (Hispanic IT Executive Council), which focuses on the advancement and growth of Hispanics at the IT leadership level.
Currently, he leads the VisionPRO corporate strategy and under his leadership, the company has become one of the 30 largest IT staffing and permanent placement companies in the United States.
VisionPRO specializes in delivering today's most sought-after IT talent to Fortune 500, mid-size organizations and large government agencies on a contract-to-hire, contract, and permanent placement basis across the U.S., Canada, and Mexico.
Segura has served on numerous non-profit boards, including the Michigan Hispanic Chamber of Commerce. He earned his Bachelor's of Science in Computer Engineering from the University of Michigan
Hispanic Engineer and Information Technology Magazine created the list of the best and the brightest by evaluating the influence that each candidate had on the industries that they work, their communities and their global presence. The final list showcases those that have truly made an impact. For more information and to read more about how David Segura created urban onshore businesses in HE magazine click here
Please follow and like us: