DACA Update: Open Letter from Leaders of American Industry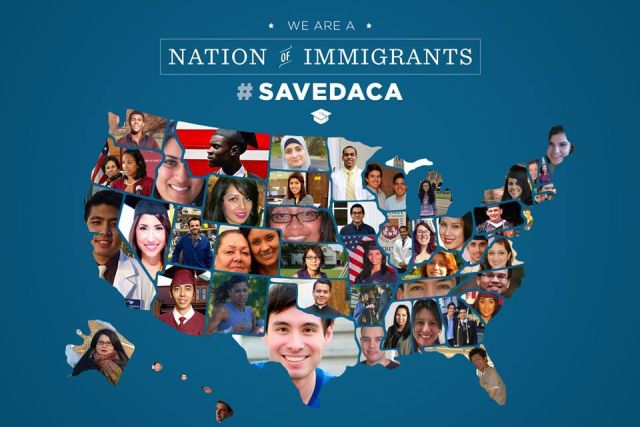 Entrepreneurs and business leaders representing every sector of the economy have released an open letter calling on Congress to pass the bipartisan Act that provides Dreamers raised in America the permanent solution they deserve.
At least 72 percent of the top Fortune 500 companies count DACA recipients among their employees, as well as small and medium-sized businesses in manufacturing, retail, agriculture, technology, financial services, entertainment, healthcare, energy, and utilities.
The employers include JP Morgan Chase, Facebook, Google, Walmart, Apple, General Motors, Microsoft, AT&T, Cummins Inc., Hewlett-Packard Enterprise, Oath, Starbucks Coffee, Coca-Cola, Tiffany, Twitter, United Airlines, Western Union.
The first letter was released with just over 350 signatures, and now the combined list of signatories between the two letters has reached nearly 800 – more than double the original – as momentum grows for Congress to bring a Dream Act or a permanent legislative solution that Dreamers deserve to a vote.
"All DACA recipients grew up in America, registered with our government, submitted to extensive background checks, and are diligently giving back to our communities and paying income taxes," the letter said.

"More than 97 percent are in school or in the workforce, 5 percent started their own business, 65 percent have purchased a vehicle, and 16 percent have purchased their first home.

"Dreamers are vital to the future of our companies and our economy. With them, we grow and create jobs. They are part of why we will continue to have a global competitive advantage."
Read the full  Open Letter from the Leaders of Industry to Speaker Paul Ryan; Leader Nancy Pelosi; Leader Mitch McConnell; and Leader Charles E. Schumer
Please follow and like us: