Congress urged to follow through on White House framework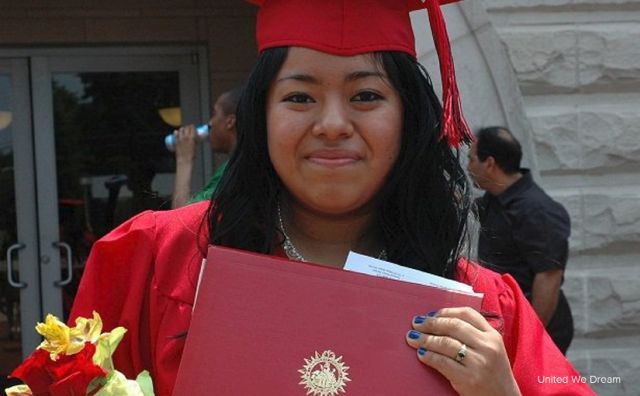 On Tuesday, January 9, President Trump held a meeting on immigration with bipartisan members of Congress at the White House.
"We are here today to advance bipartisan immigration reform that serves the needs of the American families, workers, and taxpayers," Trump said. "We've been talking about DACA for a long time. I've been hearing about it for years, long before I decided to go into this particular line of work. And maybe we can do something."
America's Voice issued a statement reacting to the White House meeting:
"Today, President Trump endorsed a "DACA fix for border security" framework of a deal – similar to what he had agreed to with Senator Schumer and Leader Pelosi back in September. He indicated openness to addressing other immigration issues later, as part of a phase two negotiation. This one-two step is the right way to proceed.

"It's now up to Senate Majority Leader Mitch McConnell, House Speaker Paul Ryan, and House Majority Leader Kevin McCarthy to follow through on the framework Trump agreed to, and include it on the spending bill that has to pass by January 19," the statement said.
Before President Trump hosted a group of 25 members of Congress from both parties and showed willingness to find a deal to ensure Dreamers remain protected, Republican Congressman Will Hurd (TX-23) and Congressman Pete Aguilar (CA-31) unveiled a plan that would address the ending of DACA and the thousands of Dreamers at risk of losing jobs, homes, and protection from deportation.
Mario Carrillo, State Director of America's Voice Texas said:
"This bipartisan approach is promising but 800,000 Dreamers believe that actions speak louder than words. We will watch this bill closely and are hopeful that Republicans will negotiate in good faith and not inject it with poison pills. This bill is a testament to the tireless work of activists and allies who have pushed legislative efforts forward on a bill that the vast majority of Americans support."
The mission of America's Voice and America's Voice Education Fund is to harness the power of American voices and American values to enact policy change that guarantees full labor, civil and political rights for immigrants and their families. They work in partnership with progressive, faith-based, labor, civil rights, and grassroots groups, networks, and leaders to policies and legislation that will stabilize the lives of 11 million Americans-in-waiting and put them on the road to full citizenship.
Please follow and like us: