Citi Community Development and local organizations announce housing recovery in Puerto Rico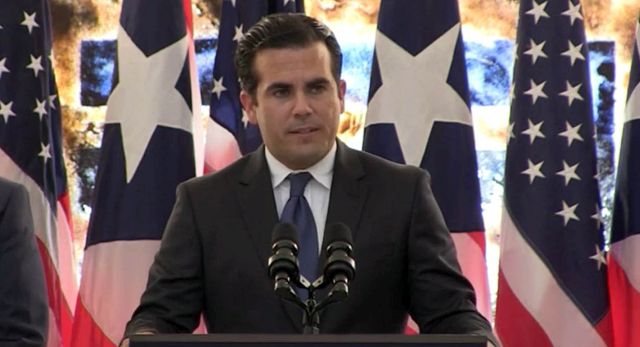 Hurricane Maria struck Puerto Rico on September 20, 2017, leaving behind massive devastation. In some communities, 90 percent of the homes were destroyed, leaving low-income families particularly hard hit. 
Supported by $500,000 in funding from Citi Community Development, Puerto Rico Neighborhood Housing Services Corporation, Ponce Neighborhood Housing Services, Pathstone Corporation, and the One-Stop Career Center of Puerto Rico will work with local leaders to target some of Puerto Rico's hardest communities.
Residents are currently in need of financial assessments, connections to resources, consultations on mortgage forbearances, insurance claims, and FEMA applications.
The new initiative will support these needs as well as reconstruction of homes by making repairs to doors, windows, and roofs damaged by the storm.
"Months after the storms, thousands of Puerto Ricans are facing instability, with few, if any options," said Bob Annibale, director, Citi Development and Inclusive Finance. "By partnering with locally-based housing organizations, we are able to provide access to counseling, repairs, and housing support services."
Research conducted by Enterprise Community Partners after the storm estimated that more than 150,000 (roughly 10 percent) of homes will need to be rebuilt, and tens of thousands will need to be repaired.
"During nearly 100 years in Puerto Rico, Citi has strived to support the communities," said Guillermo Gomez, Citi's chief officer for Puerto Rico. "This new investment will ensure residents get the housing support they need, and is a further demonstration of Citi's commitment to Puerto Rico and its ongoing recovery and renewal."
Collectively, the organizations aim to serve an estimated 2,000 individuals and families, and will also support the reconstruction of nearly 100 homes.
Blanca Vélez Beachamp, executive director, Neighborhood Housing Services said Citi has been their partner for 23 years. "Our community needed many things, but the most urgent were roofs and houses where they could re-establish their homes," she said.
Elizabeth Rivera, executive director, Neighborhood Housing Services said Ponce NHS has offered housing counseling, foreclosure prevention and other services that have defined their organization for the past 24 years.
Funds received from Citi will allow PathStone to provide immediate relief to families affected by Hurricane Maria with grants for housing rehabilitation in the municipalities of Utuado, Jayuya, Ponce, Salinas, and Guayama, among other services.  PathStone will also provide assistance to 85 small business owners whose businesses were damaged and whose incomes have been disrupted.
"We thank Citi for this and all other support to PathStone," said Maria Rodriguez, director of Housing Programs of PathStone Corporation.
After the hurricane, One Stop Career Center of Puerto Rico has been providing assistance to people who were denied FEMA funds, free legal assistance, and guidance and financial assistance to those who requested a moratorium, said Carmen Cosme, executive director, One Stop Career Center of Puerto Rico.
"Thanks to Citi's support, we are now working to rehabilitate homes of families that have been affected by Hurricane Maria through the support of our program participants," she said.
Ricardo Rosselló, governor of Puerto Rico thanked Citi for teaming with the four Puerto Rican organizations to help in the ongoing crisis.
"Housing is one of the most fundamental and pressing needs and this support will help many families receive the assistance and funding required to rebuild and get back on their feet," he said.
Please follow and like us: