Career spotlight: Anna T. Pinedo, securities lawyer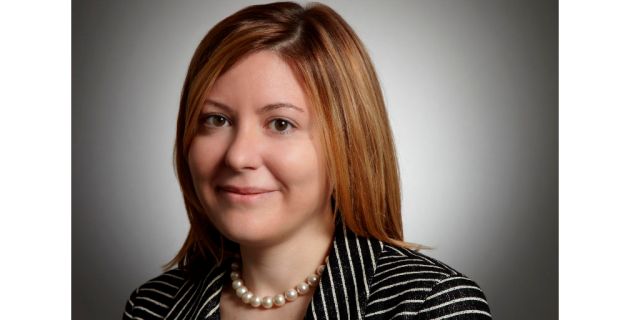 Anna T. Pinedo is a partner at Morrison & Foerster, a law firm that advises clients on intellectual property, patent litigation, stocks and bonds, retirement or investment portfolios.
Pinedo has particular financing expertise working with technology companies, telecommunications companies, and consumer finance companies. Pinedo also has advised derivatives dealers regarding their Internet sites and other Internet and electronic signature/delivery issues, as well as on compliance matters.
According to Crain's "40 Under 40 Class of 2001" Anna's father was in the coffee business in Cuba before being dispossessed of his plantations. He moved with his three children to America, where Anna was born, and took up a new career as an engineer for the U.S. Navy.
Anna likes to travel, ride horses, and tutor students at a college-preparatory school for minority students in Harlem. Every student works full-time one day a week with a private company or nonprofit; their wages go toward their tuition at the private school. Five of them work at Morrison & Foerster.
"It's a wonderful program that provides a great education and also the benefit of seeing work settings that they wouldn't otherwise be familiar with, so they are better prepared for college and for life," she told the University of Chicago Law School, where she earned her JD.
Anna is an adjunct professor at the George Washington University School of Law and member of the Center for Law, Economics & Finance Advisory Board. She is also a member of the Visiting Committee of the Law School of the University of Chicago. She was a member of the University of Chicago Legal Forum during her time at the University of Chicago Law School.
Please follow and like us: