Building STEM capacity at Hispanic-serving Institutions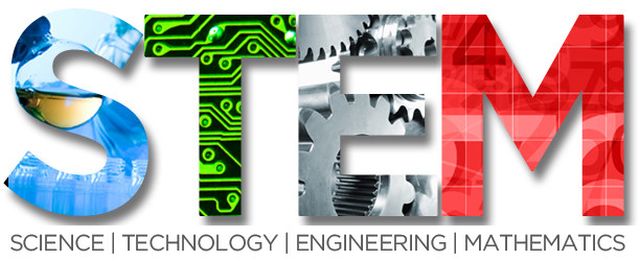 In 2014 Hispanics received only 6 percent of the doctoral degrees in science and engineering awarded to U.S. citizens or permanent residents, compared to 72.5 percent by non-Hispanic whites, according to the Hispanic Association of Colleges and Universities.
The HACU paper on National Science Funding also reported that as part of the FY 2017 Omnibus spending bill, Congress included $15 million in the Commerce Justice Science Appropriations bill to establish a National Science Foundation-Hispanic-Serving Institutions development grant program.
The Hispanic-Serving Institutions Program set up in 2017 addresses requirements set by Congress in the Appropriations Act, 2017 and the American Innovation and Competitiveness Act, recognizing the need to build science, technology, engineering, and math (STEM) capacity at Hispanic-Serving Institutions and increase graduation rates for students pursuing associate and bachelor's degrees in STEM at Hispanic-Serving Institutions.
"For decades, NSF has worked to provide members of communities traditionally underserved in STEM with access to STEM education and opportunities in STEM careers," said Jim Lewis, acting assistant director for education and human resources. "Through our HSI Program, NSF aims to identify the most critical challenges and important opportunities for learners in undergraduate STEM education at HSIs."
In FY 2017, NSF made four awards for conferences, including "Understanding and Improving Readiness and Student Transitions," at the University of Houston.
Andrew Hamilton, the associate dean for student success in University of Houston's College of Natural Sciences and Mathematics, is the principal investigator for a $100,000 grant from the National Science Foundation to support the conference.
"What are the changes we can make as an industry to do better? I believe the things you do to serve the most at-risk students help everyone," he said.
Hamilton noted that Hispanic students often enter college unprepared for college-level work. UH's STEM Summer Bridge program has shown good results, he said, as has the UH Academic Achievers Program run by the UH Center for Mexican American Studies, but both programs are small.
Experience at UH has shown that students who complete Calculus 1 within the first 30 semester hours are far more likely to graduate with a STEM degree than those who don't, making it critical to ensure students are correctly assessed and prepared for math classes.
Extracurricular activities such as study abroad, service learning and undergraduate research also improve STEM graduation rates for Hispanics and other underserved minorities.
"They benefit everybody, but they disproportionately benefit these students," Hamilton said. But without funding, many students can't afford to participate; instead, they have to juggle school with work and family responsibilities.

The conference will take place Feb. 14-16 at the University of Houston.
In January, the National Science Foundation issued the 2018 awards.
This year's awarded conference projects, principal investigators, and their institutions include Co-Designing an Engineering Education Research Agenda, Meagan Kendall, the University of Texas at El Paso; and Accelerating the Impact of HSI STEM Education and Research on Innovation Ecosystems, Rodolfo J. Romañach, University of Puerto Rico Mayaguez.
For more information about the Improving Undergraduate STEM Education: Hispanic-Serving Institutions (HSI) Program click here
Please follow and like us: