Argentine actress and producer among '25 Most Powerful Women' in People en Español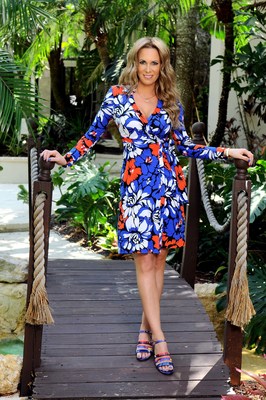 Natalia Denegri has been named one of "The 25 Most Powerful Women" in the magazine People en Español. The list will be in the March edition of the magazine.
"To be chosen by People magazine as one of the most powerful Hispanic women is a great honor. It means I am on the right path," Denegri said. "My work alone, however, is not enough. One just needs to read the newspapers or turn on the TV to see that there is much to do, to improve and change, and there are many women who are fighting to do exactly this."
In 2017, the United States Congress gave Denegri an award for her humanitarian efforts in airlifting medicine and food to Puerto Rico, in partnership with the Hassenfeld Foundation.
After Hurricane Irma, Denegri arranged medical evacuation for 300 people who required urgent care.
Last September she also helped people impacted by the earthquake in Mexico, through the Red Cross.
Denegri has received keys to the city of Miami because of her support of charitable causes in the city and her social outreach through her television program 'Corazones Guerreros' to help families with autistic children.
Currently, she is the only Argentine with three Emmy awards.  Denegri's documentaries with Trinitus Productions, which she owns, have received acclaim from the Academy of Television Arts & Sciences in recognition of excellence in American primetime television programming. She has also received numerous awards  'UMA' a film she co-produced.
"We entered a new century with enormous inequality in many areas, especially towards women. And although there have been significant improvements in that respect, we are still very far from being treated equally," Denegri said. "

"It is the era of major technological developments. The fact that man landed on the moon is old news. Just as old are hunger, inequality, procrastination, and violence.  That is why I am committing here to continue working for women, and to continue supporting my corner of the world by helping my fellow woman!" she said.
Please follow and like us: