Advanced STEM Degrees | Why Should I Go To Grad School?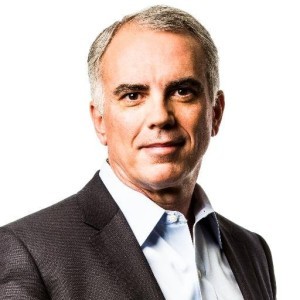 More and more Hispanic students are going to college. However, the number of Hispanics getting advanced science, technology, engineering, and math (STEM) degrees is very low.
Encouraging more Latino to get a master's and doctoral degree in a STEM program can help to fill the void in the job market as there are thousands of jobs in the technology field alone that are simply going unfilled because of the unavailability of talent in this area. A graduate degree can put you in a prime position for a lucrative job that will support your family now and in the future.
Hispanics Make Up Low Percentage of Graduates
According to a 2015 report released by Excelencia in Education, 2 percent of all institutions graduated 33 percent of Latinos who earned STEM credentials. While the number of Latinos who earned STEM credentials has increased over the last four years, it is still a very small percentage, and most of these graduates work in STEM service rather than professional occupations.
Horacio Gutierrez, former corporate vice president and general counsel of Microsoft and now Spotify general counsel, said, "While it is promising that the number of Latinos earning STEM credentials has significantly increased since 2010, the report makes clear (and Microsoft agrees) that more needs to be done for Latinos to earn a higher proportion of total STEM degrees and be equipped for the higher-wage jobs of the 21st century."
Since the number of STEM jobs created in the U.S. between 2012 and 2022 is projected to grow by 1 million, many of these jobs could be going to Hispanic graduates.
Why Should I Go to Grad School?
While an associate's or bachelor's degree is an accomplishment in itself, to set yourself apart, a more advanced degree may be needed. Many people go to college and get one of these degrees, but those that take the time and make the additional effort to get an advanced degree are in the minority, especially when you are narrowing it down to the Hispanic community. Some of the highest paying occupations in the STEM community are for those who have these advanced degrees, and they could be going to our Hispanic graduates. This is why we want to encourage them to continue in college to get their master's and doctoral degrees.
What Does a Master's Degree Involve?
When you graduate with a bachelor's degree, the last thing that you want to do is think about continuing in school, but to be at the highest level in the STEM community, you need to. To get a master's degree, it takes two years if you go full-time, but it can take much longer if you go part-time, depending on how many classes you take at a time. The average cost of a master's degree, depending on where you go and whether it is a public or private school, can range from $30,000 up to and over $100,000, but this can be well worth the income increase that can result.
What Does a Doctoral Degree Involve?
Receiving a doctoral degree is a long process and can take as long as 8 to even 12 years. Most people with bachelor's degrees are well into their careers by the time someone else has a doctoral degree, but it can put you into a higher level job if you have this degree. Depending upon how long it takes to get your degree, it can cost you anywhere from $200,000 and up, which is quite a bit of money.
When you consider taking a job where you make $40,000–$75,000 annually with a bachelor's degree to $125,000 and up for a master's or doctoral degree, you can see where an advanced degree could be a good thing. To develop the highly talented workforce needed for our country to continue to grow and move into the next century, we have to encourage Hispanic students from elementary up in their interest in STEM in all forms. This is the only way we can keep their interest and keep them encouraged enough to complete an advanced STEM degree.
Whether you completed your bachelor's degree recently or years ago, it is never too late for you to get a more advanced degree. It can really help your career and can aid your family in building the future that you want. Never stop learning!
Please follow and like us: