Ada Monzón is 2018 National Weatherperson of the Year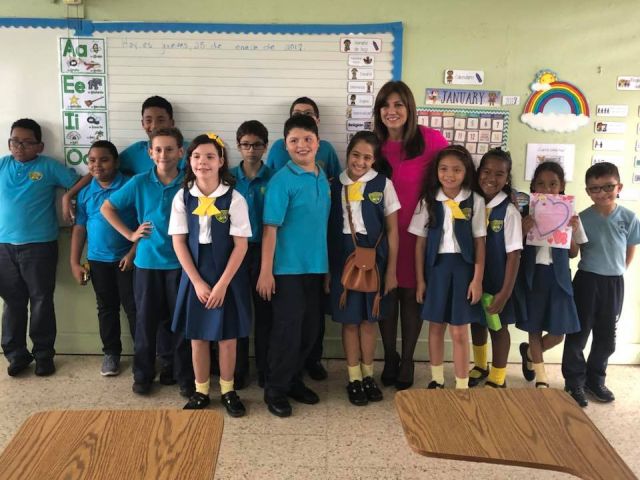 Ada Monzón followed Hurricane Irma as it passed through the Caribbean and then helped Puerto Rico prepare for Hurricane Maria—one of the deadliest and costliest natural disasters on record.
Ada is Chief Meteorologist at WIPR-TV, Noticias 24/7, and Univision Radio (WKAQ 580 AM). Her extraordinary service to Puerto Rico in 2017 and throughout her 30-year career is recognized ahead of National Weatherperson's Day on February 5.
"Ada is a strong advocate of hurricane preparedness and mitigation and has dedicated her career to public education, awareness, and safety," said Federal Alliance for Safe Homes President and CEO Leslie Chapman-Henderson. "Her commitment during Hurricanes Irma and Maria brought not only essential weather information, but much-needed calm as Puerto Rico braced for the worst. We are honored to name her as 2018 National Weatherperson of the Year."
The Federal Alliance for Safe Homes is the country's leading consumer advocate for strengthening homes and safeguarding families from natural and manmade disasters.
Ada's career 
After earning her master's in meteorology at Florida State University, Ada joined the U.S. National Weather Service Forecast Office in San Juan in 1989 as Forecaster and Warning and Preparedness Meteorologist.
She is the only professional meteorologist with a master's degree in tropical meteorology in the news media of Puerto Rico.  Ada is the first female American Meteorological Society Fellow and Certified Broadcast Meteorologist in Puerto Rico.
From 1997 to 2002, she was the Weather Anchor for WIPR-TV, and from 2003 to 2014, she was the Chief Meteorologist of Univision P. R. (WLII-TV).
She is a board member of the Caribbean Regional Association for Coastal Ocean Observing Systems, and a member of the American Alliance of Museums, National Science Teacher Association, and American Association for the Advancement of Science.
Ada is the recipient of many awards including the AMS Award for Excellence in Science Reporting by a Broadcast Meteorologist, the AMS Joanne Simpson Mentorship Award, the Silver Medal of the U.S. Department of Commerce, and Distinguished Alumni of the Faculty of Natural Sciences of the University of Puerto Rico.
Please follow and like us: