100 Most Important Hispanics in Technology and Business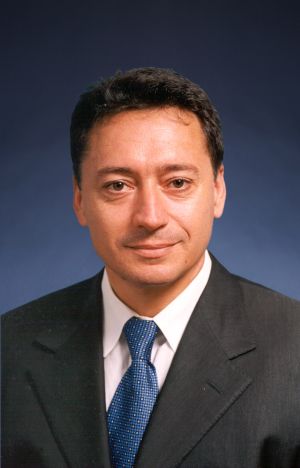 In July 2017, Christian Morales retired as corporate vice president and general manager for Europe, the Middle East, and Africa (EMEA) at Intel Corporation.  He'd been with the multinational corporation and technology company since February 1980.   Morales has been chair of NeuroMem Technologies since September.
Morales has extensive experience in technology, having started with Texas Instruments in 1979. He has worked on automatisms, robotics, and TTL while at Texas Instruments and then joined Intel in 1980 to work on automotive, embedded applications and telecommunications.
He has opened offices and extended the company's presence in several countries and regions, based in Paris, Madrid, São Paulo, Hong Kong, Brussels in general management positions.
While in Asia, he was Vice President and General Manager for Intel, expanding the company's reach throughout the region, creating a brand and ecosystem build up to accelerate the availability of solutions to the respective verticals, leading the worldwide emerging market growth strategies.
Since 2003, he was EMEA's GM and VP where he grew Intel s presence throughout the region, across segments and technologies from PCs to embedded solutions, to servers, datacenters, IoT, cloud addressing specific industry segments such as automotive, energy, finance, etc.
He has worked with governments to accelerate education, infrastructure and innovation initiatives across the region, always in the context of building ecosystems and involving Intel Capital to add the needed startup expertise and technologies to develop the most suited solutions.
"The world is digitalizing," Morales told Hispanic Engineer magazine in June 2017. "Every aspect and activities of the current economy are obsoleting very fast and transforming to become smarter, more sustainable and more innovative and competitive," he said. " Young students and new grads bring unique expertise and skills to this transformation journey through their academics, experiences and the unique fact that they were grown in a digital environment."
NeuroMem® Technologies Pte Ltd is licensing NeuroMem IP, which will allow everyday objects to have a perception of their environment and interact with users.
Please follow and like us: