Top Women in Technology: Pat Elizondo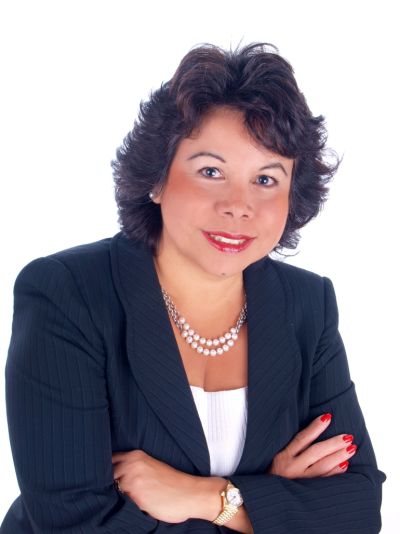 Patricia (Pat) Elizondo joined Xerox Corporation in 1981 as an internal auditor. Here are some of her career successes at one of the most famous companies for office technology.
Pat earned an undergraduate degree in finance from Indiana University's Kelley School of Business and an M.B.A. from the University of Notre Dame. At Xerox, she went on to hold a number of operational, financial, and sales field management positions.
Along the way, she achieved recognition for management assignments, including Indianapolis District Controller, Northeast Ohio District Manager, Vice President/General Manager of Maryland/Virginia Customer Business Unit, and Senior Vice President of Industry Major Accounts Operations & Xerox Global Services Sales.
As Senior Vice President – Global Sales Integration at Xerox Corporation, she was responsible for leading the Go To Market of Xerox's acquisition of Affiliated Computer Services (ACS).
This $6.5 Billion acquisition had revenue growth in North America, Developing Markets, Europe and Asia-Pacific.
Prior to this role, Pat led customer satisfaction, employee satisfaction, revenue & profit for Xerox customers in the eastern portion of the United States.
Pat was named one of the "50 Most Important Hispanics in Technology and Business" by Hispanic
Engineer & Information Technology Magazine for 3 consecutive years.
She was also cited as one of the "Top 80 Hispanic women in Business" by Hispanic Business Magazine.
In 2008, Pat was recognized by The Women's Alliance (TWA) with the "Making a Difference Award" at Xerox. In 2010, Pat received several awards including being recognized as one of the "Top 25 Elite Hispanic Business Leaders."
She was later selected as the International Hispanic Corporate Achiever of the year and honored with the NHCA Global Diversity Award. In addition,Pat was a recipient of the Eagle Award presented to her for achievements in executive leadership, by Career FOCUS Magazine.
She previously served as Chairperson of the Multinational Development of Women in Technology in Columbia, Maryland. Pat has served on the Board of Directors of the U.S. Chamber of Commerce since February 2008.
Please follow and like us:
Posted on
Categories
Career
Comment Form