Save the Date: CITGO Corpus Christi sponsors Fiesta de la Flor, April 13-14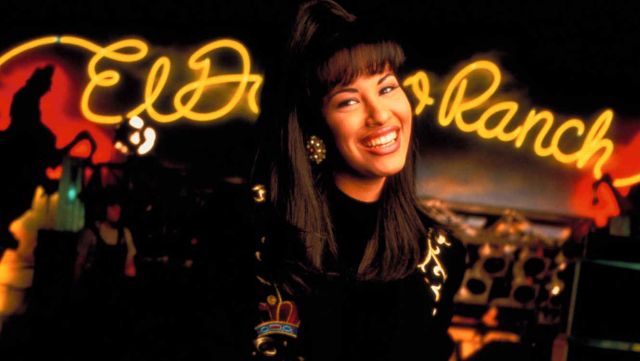 The CITGO Corpus Christi Refinery will serve as Presenting sponsor for the fourth annual Fiesta de la Flor festival, celebrating the life and legacy of the late Tejano music icon, Selena Quintanilla Perez.
The two-day event, held April 13-14 in Corpus Christi, will honor Selena's impact on the music world, most notably her influence on female artists and her crossover into English-language mainstream music.
"CITGO is delighted to participate in this important festival for the city and the music world," said Art Klein, CITGO Corpus Christi Refinery Vice President, and General Manager.

"Fiesta de la Flor provides a special opportunity to remember Selena, to bring the community together, and to contribute to the cultural enrichment of Corpus Christi. CITGO values a partnership in which the community can embrace history and culture, while the city benefits from additional tourism and growth."
The CITGO Corpus Christi Refinery, which celebrated 80 years of operations in 2015, provides more than 1,000 jobs locally.
Based in Houston, CITGO is a refiner, transporter, and marketer of transportation fuels, lubricants, petrochemicals and other industrial products.
With a crude refining capacity of approximately 157,000 barrels-per-day and a versatile product mix, which includes an average of 4.2 million gallons of gasoline, the CITGO Corpus Christi Refinery is one of the largest fuel and petrochemical refineries in the nation.
CITGO Corpus Christi employees volunteer more than 2,500 hours on average annually to support causes and organizations including United Way, Charlie's Place, Muscular Dystrophy Association, The Miracle League, Catholic Charities, Special Olympics, Hans and Pat Suter Park and Adopt-A-Beach Clean Up, among many others.
"Selena is loved by millions of fans and we are honored to present a festival that celebrates her remarkable life and legacy," said Paulette Kluge, CEO of the Corpus Christi Convention & Visitors Bureau.
In 2017, Fiesta de la Flor brought nearly 55,000 visitors to the Coastal Bend from 42 states and eight countries and contributed nearly $15 million to the local economy. That figure is expected to grow with the expansion of activities in 2018.
For more information, visit www.citgocorpuschristi.com.
Please follow and like us: