Puerto Rico Students to Speak with NASA Astronaut on Space Station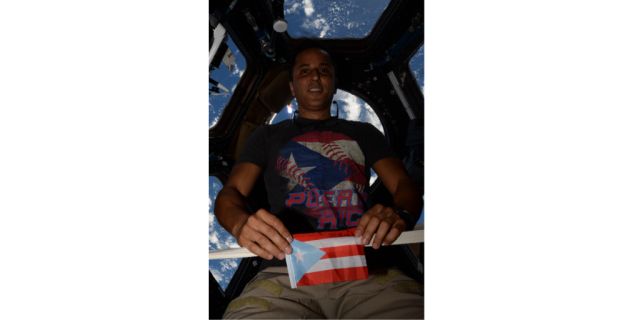 Several hundred students from 30 schools across Puerto Rico will speak with NASA astronaut Joe Acaba aboard the International Space Station at 11:15 a.m. EST Friday, Jan. 12.
The 20-minute, Earth-to-space call will air live on NASA Television and the agency's website.
Students will travel to Manatí, Puerto Rico, for the call to astronaut Joe Acaba, and will have an opportunity to ask questions about life aboard the space station, NASA's deep space exploration plans, and doing science in space.
Acaba arrived at the space station on Sept. 12 on his third space mission and is scheduled to return to Earth in February. Although Acaba is a native Californian, both of his parents were born in Puerto Rico.
Some 30 school districts from 12 cities participate in the Puerto Rico Institute of Robotics' network,  a collaboration of educators, business leaders and a representative from local government and the military, working to introduce and link students, teachers, and the community to the vast array of space, technology, engineering and mathematics (STEM) resources in their region.
Students from across the participating districts have been preparing for the event by studying the space station, astronaut biographies, and the current research and activities happening aboard the station. More than 500 attendees are expected to be on-site at Manatí during the downlink event.
This in-flight education downlink is an integral component of NASA's Year of Education on Station, which provides extensive space station-related resources and opportunities to students and educators.
Please follow and like us: