Military Veteran Entrepreneur: Andre Uribe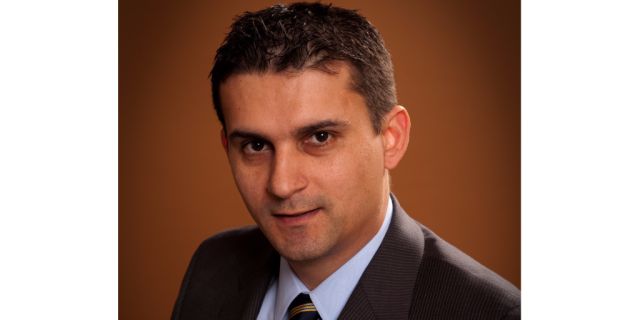 Andre Uribe is a co-founder of Power Grid Engineering. He has a leading role in developing new business for the company.
After serving four years in the U.S. Navy as a communication specialist, Uribe gained management, financing and marketing experience in entrepreneurial opportunities in South and Central Florida, where he also co-founded Horizon Trust, LLC. The company helped many families enjoy the dream of homeownership across Central Florida.
In 2004, Uribe graduated from the University of Central Florida with a bachelor's degree in electrical engineering and accepted a position at Progress Energy (now Duke Energy), where he developed his engineering skills in the protection and control discipline.
As vice president of business development and co-founder of Power Grid Engineering, Uribe has received Main Committee Membership status by the IEEE Power & Energy Society with the Power System Relaying and Control Committee (PSRC) as an acknowledgment of his continuous involvement and contributions at the Sub-Committee level.
"I'm honored to accept the status of Main Committee Member and will continue my efforts to contribute to our industry best practices," said Uribe. "I look forward to working alongside all Main Committee Members for many years to come."
With his new leadership role, he'll serve as a resource to all attendees as well as all leaders of PSRC and its activities. He'll also continue to volunteer his time to chair various working groups and develop best practices reports or guidelines for the power industry.
Power Grid Engineering (PGE), LLC is ranked among Florida's fastest growing companies and was selected as one of the top companies to work for by the Orlando Business Journal. PGE is a power system design firm, specializing in engineering design and consultation for the power systems industry. Its corporate headquarters, located in Central Florida as well as our remote offices in Birmingham, Alabama; Raleigh, North Carolina; and El Dorado, Kansas, are equipped with the most current industry resources available including computer technology, software, and equipment.
Please follow and like us: