Marcelo Claure Elected to SoftBank Board of Directors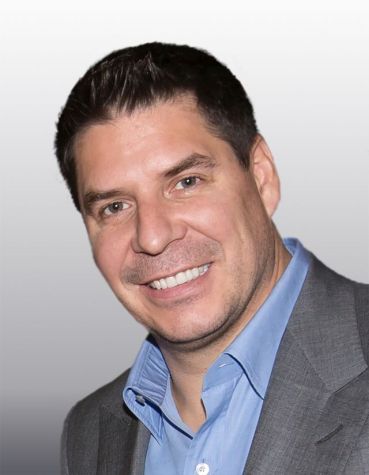 Sprint President and CEO Marcelo Claure has been elected to the Board of Directors of SoftBank Group Corp., a global technology player led by Chairman and CEO Masayoshi Son.
The nomination was announced last month and Claure's election was approved  at SoftBank's 37th Annual General Meeting of Shareholders in Tokyo.
"It's an honor to join Masa, and SoftBank's other board members, at this incredibly exciting time for the Company," said Claure.
"The Internet of Things, and the ultra-fast 5G wireless networks on which it will be based, will radically change and benefit the global community, and SoftBank is at the forefront of this revolution. SoftBank's relationship with Sprint has completely changed our company to the benefit of American consumers, and I am confident that there are significant opportunities for SoftBank to make an even greater contribution across all of its unique businesses."
Marcelo Claure was recently named one of the most influential Hispanics in technology by Hispanic Engineer magazine.
Claure has been president and CEO of Sprint Corporation since 2014.
Under his leadership, Sprint has expanded its innovations in the wireless industry, such as leasing to the U.S. industry and service that brings the in-store experience to customers' homes or offices.
Prior to Sprint, Marcelo founded Brightstar Corp. in 1997 and transformed the small Miami-based distributor into the largest wireless distribution and services company in the telecommunications industry.
Brightstar was recognized as the largest Hispanic-owned business in the United States. Before founding Brightstar, Marcelo operated a wireless retail business.
He currently owns BAISA, which operates Club Bolivar, the most popular soccer team in Bolivia. He is co-founder of One Laptop per Child, an organization that provides boys and girls in impoverished communities with low-cost laptops. He is also a member of several boards, including My Brother's Keeper Alliance, a nonprofit that works to eliminate opportunity gaps for young men of color. Marcelo earned a Bachelor of Science in economics and finance in 1993 and an honorary Doctorate of Commercial Science from Bentley University.
Please follow and like us: