HSF Board Chair Lisa Garcia Quiroz looks forward to new chapter in career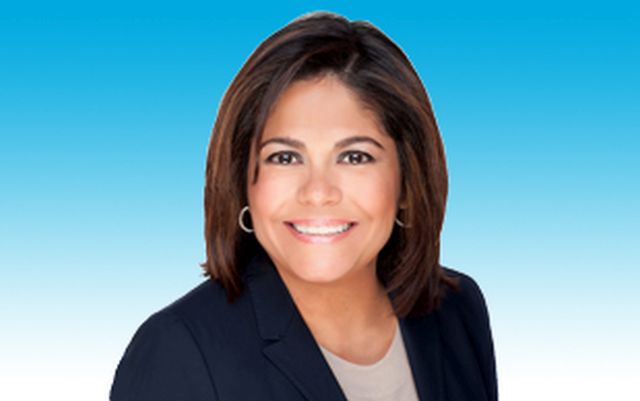 When Hispanic Scholarship Fund Board Chair, Lisa Garcia Quiroz, begins the next chapter of her career at Harvard University's Kennedy School of Government she'll be in a familiar place.
Lisa's 27-year career started after graduating from Harvard Business School.
During her 27-year tenure at Time Warner, she has led the launch of TIME for Kids, the classroom news publication, and People en Español, People's Spanish-language spin-off for the US Latino market.  A little over a decade ago, she joined corporate to lead the relaunch of the Time Warner Foundation and was later named the company's first Chief Diversity Officer.
Lisa, who is senior vice president, and chief diversity officer and president of the Time Warner Foundation, will be leaving Time Warner for a Hauser Leader-in-Residency at the Center for Public Leadership.
 "Her work at Time Warner has already made a positive impact for both our company and our industry," Time Warner Chairman and CEO, Jeff Bewkes stated. "She has worked tirelessly to see to it that our workplace is an inclusive and equitable place for all, recognizing both the social and business importance of having an employee base that mirrors its consumers.

"Under Lisa, the Time Warner Foundation helped ensure that our company has a pipeline of extraordinary new talent and built up its support of important partners such as the Sundance Institute and the Public Theater to do extraordinary work.

"Lisa has been a mentor to countless employees and executives across the company and has been a generous and compassionate friend to many here. I am not alone in saying that I will miss working with her and know that she will continue to make her mark in whatever she chooses to do next," Bewkes said.
Hispanic Scholarship Foundation President and CEO, Fidel Vargas stated, "Lisa is a champion in our community and we're proud of her leadership at HSF."
Founded in 1975, the Hispanic Scholarship Fund empowers Latino families with the knowledge and resources to successfully complete a higher education, while providing scholarships and support services to as many exceptional Hispanic American students as possible. HSF strives to make college education a top priority for every Latino family across the nation, mobilizing our community to proactively advance that goal – each individual, over a lifetime, in every way he/she can.
HSF also seeks to give its Scholars all the tools they need to do well in their coursework, graduate, enter a profession, excel, help lead our nation going forward, and mentor the generations to come. As the nation's largest nonprofit organization supporting Hispanic American higher education, HSF has awarded over $550 million in scholarships and provides a range of programs for students, HSF Scholars, Alumni, and parents.
Please follow and like us: