How your middle school can become a Verizon Innovative Learning School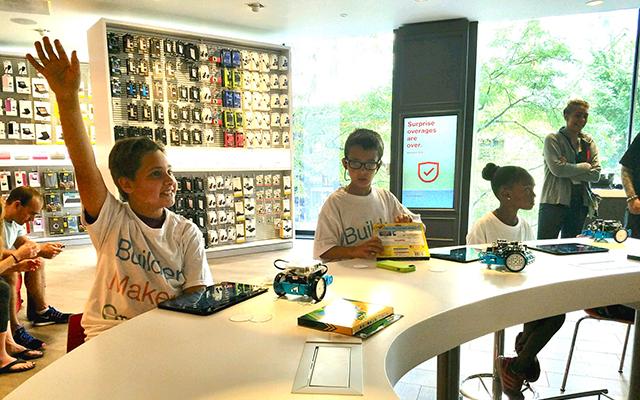 Now, through April 15, 2018, Verizon Communications Inc. is calling on the public to nominate a local middle school in need of the opportunity to become a Verizon Innovative Learning school.
Advocates should reply to one of a series of videos posted to the @Verizon Twitter handle, highlighting impactful stories from the program, along with the school name and location, using #Humanability.
Verizon has committed to doubling the number of in-school programs it supports from 100 middle schools, beginning in September 2018, to 200 middle schools by the end of 2020.
Verizon will also give these schools access to 5G and continue programs in urban and rural communities that expose students to skill-building in augmented reality, machine learning, coding, 3D printing and more, reaching a total of an additional five million students by 2023.
"Verizon has become increasingly concerned about the chasm between those Americans who are prepared to thrive in the digital age, and those who are not," said Lowell McAdam, Chairman and CEO of Verizon. "Our mission, which we call "Humanability," is to give people the ability to do more in this world— that's why it's paramount we invest to give kids the technology education and resources they need to succeed".
Verizon will invest more than $200 million in additional funds towards Verizon Innovative Learning, providing immersive next-gen technology, teacher training, STEM curricula and connectivity to under-resourced students across the United States. To date, Verizon has invested $200 million in education and reached one million students.
"Verizon Innovative Learning's objective is to ensure that all children have every conceivable opportunity to be successful and make a positive impact on the world," said Rose Stuckey Kirk, Chief Corporate Social Responsibility Officer for Verizon. "By 2020, nearly eight in ten jobs will require technology skills and we all must work together to provide the education and resources students need to realize the possibilities of their brighter future."
Click here to watch a video on Verizon Innovative Learning
Please follow and like us: