Hispanic community loses a champion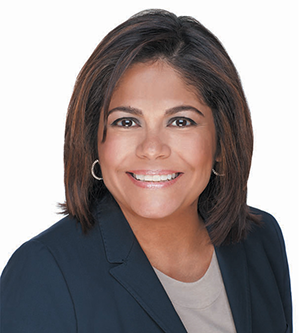 The Hispanic Association on Corporate Responsibility (HACR) announced the loss of Lisa García Quiroz today. She passed away on Friday, March 16 after a long battle with pancreatic cancer, HACR said in a statement.
"Lisa García Quiroz was a role model and a legendary icon for so many of us in the corporate sphere. She was an exceptional leader and a tireless advocate for Latinas and people of color in corporate America," said Cid Wilson, president & CEO of HACR. "We will forever be grateful for her unwavering commitment to advance Hispanic Inclusion in Corporate America. She will be deeply missed. Our heartfelt condolences and prayers go out to the Quiroz family."
Lisa García Quiroz was one of the founding supporters of the HACR Corporate Executive Forum, the organization's C-suite leadership program, and a longtime supporter of the HACR Symposium.
She joined Time Inc. (the predecessor of Time Warner) after graduating from Harvard Business School, where she launched People en Español, which today has a circulation of 7.1 million subscribers.
She also created and launched Time for Kids, a spinoff of Time magazine that achieved a circulation of over 3.5 million subscribers.
Last fall, Lisa retired as senior vice president, and chief diversity officer and president of the Time Warner Foundation and was expected to join the Hauser Leader-in-Residency at the Center for Public Leadership,  Harvard University Kennedy School of Government.
"Her work at Time Warner has made a positive impact on both our company and our industry," Time Warner Chairman and CEO, Jeff Bewkes said last year. "She worked tirelessly to see to it that our workplace is an inclusive and equitable place for all, recognizing both the social and business importance of having an employee base that mirrors its consumers.
Lisa García was the corporation's first-ever Chief Diversity Officer in 2012.
Outside of her official work at Time Warner, Lisa García Quiroz was the board chairman of the Hispanic Scholarship Fund.
" Lisa is a champion in our community and we're proud of her leadership at HSF, " President and CEO Fidel Vargas said of her tenure.
In 2010, she was appointed by President Barack Obama to serve as a director for the Corporation for National and Community Service.
Lisa García Quiroz is survived by her husband, author Guy Garcia, her son, William, her mother, Neida Quiroz, and her father, Armando Quiroz; and his wife, Irene.
Please follow and like us: