Florida Power & Light crews deploy to Puerto Rico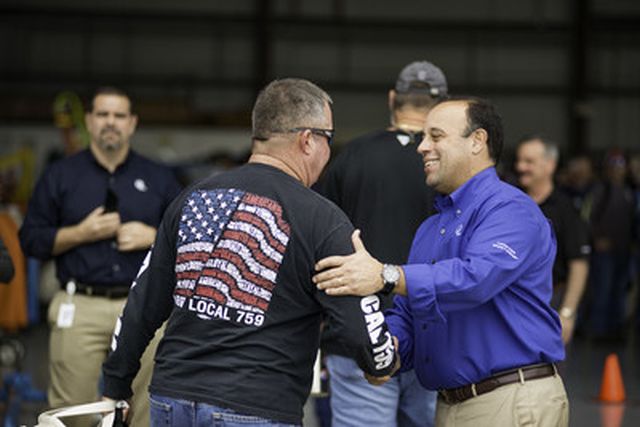 Florida Power & Light Company announced Monday that 140 company lineworkers and support staff deployed to Puerto Rico to help restore power. The company's lineworkers and support staff will work with the 10-person FPL Incident Management Team that has been working in Puerto Rico since Dec. 10.
All of the island's 3.5 million residents lost power due to Hurricane Maria in late September. Hundreds of thousands of people remain without electric service nearly four months after the destructive storm devastated the island.
"Our dedicated employees worked tirelessly throughout the holidays – both on the island and here at home – to prepare for this next wave of support," said Eric Silagy, president and CEO of Florida Power & Light Company.

"Providing mutual assistance is a staple of the energy industry, and our trained, well-equipped lineworkers are ready to hit the ground running once they arrive in Puerto Rico. We know just how difficult it is to be without power, which is why we are prepared to remain in Puerto Rico for as long as our assistance and expertise is requested."
In late December, Florida Power & Light Company began to transport vehicles and electric equipment via barges to Puerto Rico from the Port of Fort Pierce. Florida Power & Light Company employees represent one of seven Incident Management Team assigned to seven regions across the island in coordination with the Puerto Rico Electric Power Authority, the U.S. Army Corps of Engineers, the Federal Emergency Management Agency and electric company contractors who already are restoring power.
In the days following Hurricane Maria, NextEra Energy, FPL's parent company, donated $100,000 and matched the same amount of employee donations to help those affected by the storm. Many employees also held fundraisers and supply drives to assist those impacted across the island.
"We feel a responsibility to help speed power restoration in Puerto Rico, partly because many of our customers and employees have strong ties to the island, but largely because it's the right thing to do," said Manny Miranda, senior vice president of power delivery for FPL. "Having completed the unprecedented restoration of more than 4.4 million FPL customers following Hurricane Irma, I am confident our highly skilled team of lineworkers, management and support staff will quickly begin making a difference for so many of our fellow Americans."
Operationally, FPL coordinated the delivery of thousands of power line poles and other equipment to Puerto Rico and accompanied Florida Gov. Rick Scott to the island in November. Since that time, FPL leadership has remained in Puerto Rico where it has been providing technical expertise and guidance to support the restoration effort. Gov. Scott has made the support of Puerto Rico's citizens a top priority in the wake of Hurricane Maria, communicating regularly with Gov. Ricardo Rosselló, traveling to the island to offer the state's assistance, and regularly meeting with and being briefed by FPL.
Please follow and like us: