FCA US ranks #11 on the annual Latina Style Top 50 Report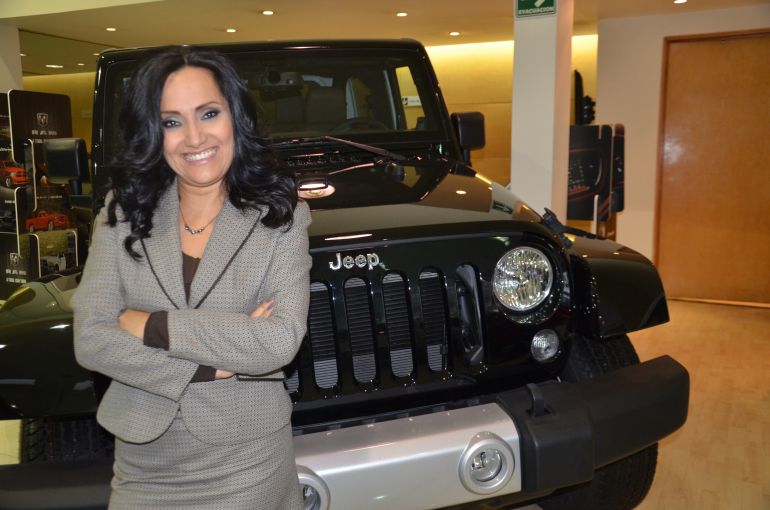 The editors of Latina Style magazine have named FCA US LLC to the list of the top 50 U.S. companies for Hispanic women to work. FCA US ranked #11 of 50 top employers named to the list.
In addition to containing the Top 50 Report, the September issue of Latina magazine will include a profile of an FCA executive who helped found and served as President of FCA's Women's Forum.
Mercedes Figueroa Mondrago is head of Inbound and Outbound Logistics, Fiat Chrysler Automobiles Mexico.
Recently, she was a keynote speaker at the 2016 Automotive Logistics Conference Mexico and spoke on the importance of secure border crossings for automotive production. Mexico is the largest parts suppliers to the United States.
Mercedes began her career with Chrysler Mexico in 1996.
Since then, she has managed international logistics operations in Europe and South America and was responsible for the launches and subsequent operations of Chrysler's US, Canada and Mexico Integrated Logistics Centers. She has over 20 years of supply chain experience in procurement, finance, customs, logistics, operations and strategic network optimization.
The LS50 Report, which is part of Latina Style magazine's annual Latina Style 50 Report, highlights companies that have a dedicated effort to diverse recruitment and promotion initiatives, including companies that have programs to recruit veterans and military personnel.
"Diversity and inclusion are core elements of the FCA US' business strategy, and vital to our efforts to develop a workforce that enables the Company to innovate and compete in a dynamic, competitive industry," said Kelly Tolbert, Head of Diversity, FCA US LLC. "Our consistent high performance on this important benchmark is a testament to the Company's commitment to maintaining a work environment that respects and engages all people and cultures."
"We congratulate FCA US on the outstanding career advancement opportunities it continues to provide its employees," said Robert Bard, President & CEO, Latina Style magazine. "Such an outstanding record of performance can only be achieved when there is full commitment throughout the Company to diversity and inclusion."
The full report will be published in the September issue of Latina Style Magazine. Latina Style began the LS50 Report as "a quest to explore deeper into the business world and bring forth powerful and useful information on the increasing importance of recruiting professional Latinas."
FCA US LLC, the seventh-largest automaker in the world based on total annual vehicle sales, is an international automotive group. The company designs, manufacture, and sells or distributes vehicles under the Chrysler, Dodge, Jeep®, Ram, FIAT and Alfa Romeo brands, as well as the SRT performance designation. FCA also distributes Mopar and Alfa Romeo parts and accessories.
Please follow and like us: