Enrique Rodriguez, executive VP and CTO for AT&T Entertainment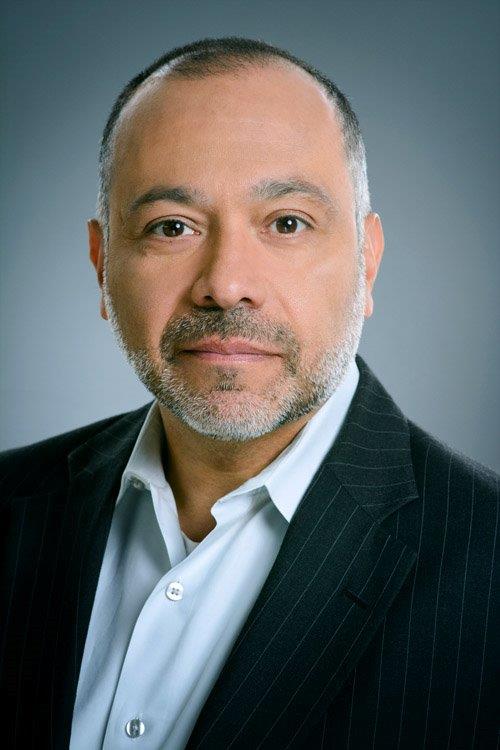 During his career, Enrique Rodriguez has been awarded more than 25 U.S. patents. He earned a bachelor of science degree in electrical engineering from Mexico's Instituto Tecnológico de Monterrey.2
As AT&T Entertainment Group Executive Vice President and Chief Technical Officer, he leads the consolidated video and home network engineering and product realization teams.
Enrique joined SiriusXM in 2012 and most recently served as Executive Vice-President of Operations and Products. At SiriusXM, Enrique was responsible for the development and deployment of the company's consumer experience including in-vehicle entertainment systems, mobile applications, and web presence.
Enrique was also responsible for SiriusXM operations including its satellite and terrestrial networks, production studios and IP service platforms. Prior to SiriusXM, Enrique was Senior Vice-President of the Service Provider Video Technology Group at Cisco.
In this role, Enrique was responsible for the development and commercialization of products and services in Cisco's multi-billion dollar video business servicing telecommunications, cable and satellite service providers. From 2004 to 2010 Enrique held a number of senior positions at Microsoft.
Most relevant, Enrique was corporate vice president for Microsoft's TV, video and music business unit, which included the Mediaroom IPTV platform – which powers AT&T U-verse TV, among other services – as well as Xbox Video, the PlayReady digital rights management platform, Windows Media Center and Zune product groups.
Before joining Microsoft, Enrique spent more than 20 years at Thomson/RCA, where he served in a variety of engineering and executive roles. In his last position at Thomson, as Executive VicePresident, broadband access products, he was responsible for Thomson's worldwide digital set-top box, DSL and cable modem activities focused on telecommunications, cable and satellite network operators.
Please follow and like us: