Despacito artist tops MiamiBash 2018 lineup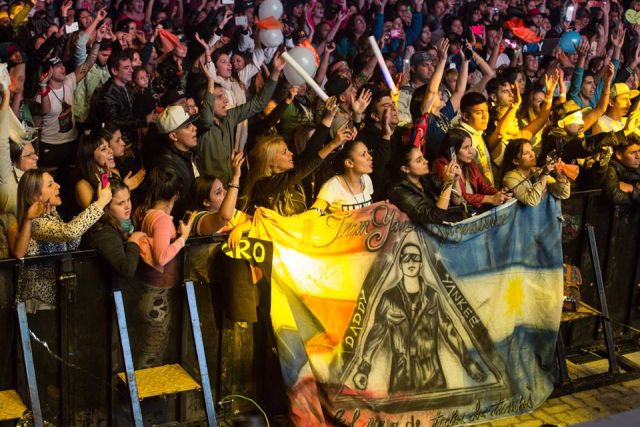 In the summer of 2017, Daddy Yankee was the first Latino artist to make it to the number 1 spot on Spotify. He was also recognized as the best Latino artist of 2017 by Billboard Magazine.
This April,  LaMusica App from Spanish Broadcasting System, Inc., together with El Nuevo Zol 106.7FM, the leading station on the radio dial in South Florida,  will present the number one artist in "Alex Sensation's- MiamiBash" at the AmericanAirlines Arena in Miami, Florida.
"Daddy Yankee's involvement in MiamiBash only strengthens the lineup being offered at the show. We are proud to be able to give this experience to a new generation of bilingual and bicultural music fans," said Bianca Alarcón, head of LaMusica App.
Daddy Yankee has been named one of the world's most influential Hispanics, both by CNN and Time Magazine.
In recent months the global icon has captured the radio waves with his new single, "Dura" ('Hard'), an up-tempo number that put the roots of reggaetón on the map. He has sold more than 17 million albums and has more than 60 million fans on his social networks.
Daddy Yankee continues his reign with his recent global smash hit Despacito ('Easy Does It'), which has been named the most broadcasted song and most watched video of all time.
The Spanish Broadcasting System, Inc. is the owner and operator of 17 radio stations located in Hispanic U.S. markets in New York, Los Angeles, Miami, Chicago, San Francisco and Puerto Rico.
SBS also produces events and live concerts and is the proprietor of bilingual websites, notably, www.LaMusica.com.
LaMusica App, an online destination, and mobile app offer content related to Latin music, entertainment, news, and culture.
For more information, visit www.spanishbroadcasting.com.
Please follow and like us: