AT&T commits $2.5 million to continue investment in GradNation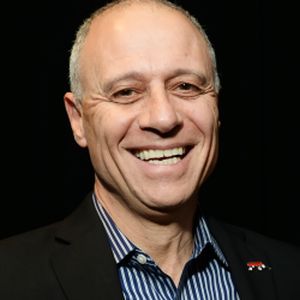 America's Promise, with generous support from AT&T, has announced the selection of five new GradNation Acceleration Grant recipients. This is a continuation of a decade-long undertaking. 
The GradNation campaign aims to raise the high school graduation rate to 90 percent by 2020.
"We know that the most significant improvements of the high school graduation rate will happen on the local level – in districts and communities working each day to meet the individual needs of young people," said John Gomperts, president, and CEO of America's Promise.

"The final grantees were selected because they demonstrated a deep understanding of the specific student populations needing additional support and have a track record of maximizing the resources and partnerships to meet those student needs."
The five GradNation Acceleration grantees include the Georgia Services for Children and Families; Youth Solutions Inc.'s Jobs for Michigan Graduates, the United Way of Central New Mexico and Albuquerque Public Schools,  Greeley-Evans District 6 – Every Student Matters, and Boyle Heights English Learner Acceleration Project, a collaborative in Los Angeles that has been working to improve graduation rates in the community since 2012.
Totaling $800,000 over the two-year grant period, each of the state grantees will receive $250,000 and each of the three community grantees will receive $100,000. Roughly 5,000 young people are estimated to be impacted across all five grantees.
"The GradNation campaign continues to demonstrate progress at increasing our nation's high school graduation rate while also helping students pursue high quality, post-secondary degrees. Both of which are critical steps to creating a skilled and diverse workforce" said Nicole Anderson, assistant vice president of social responsibility and president of the AT&T Foundation. "It is important that we continue to invest in work that helps move students across the high school graduation stage and gets them ready for the next phase of life."
Since the launch of GradNation, the national graduation rate has increased from 73 percent to its current all-time high of 84.1 percent. That increase represents more than 2 million additional young people who were able to graduate from high school with their class over the past decade.
But while the nation's young people have made progress, more work needs to be done. GradNation Acceleration Grants aim to provide the support that communities need to further their efforts.
Please follow and like us: