Admire and Acquire works by the greatest Spanish Masters of the 20th century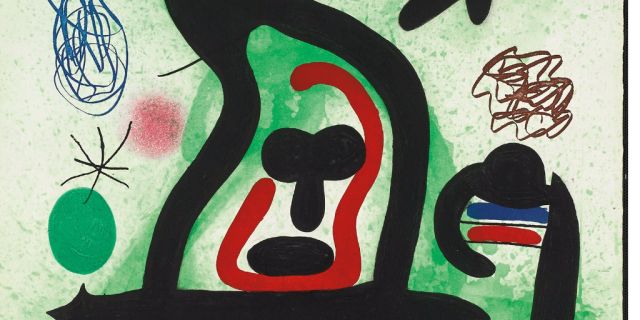 Martin Lawrence Galleries in Costa Mesa, California, invites you to Admire and Acquire works by Spanish Masters of the 20th century. The opening reception will be held on Saturday, November 11, 6-8pm
The exclusive unveiling of important works by Pablo Picasso, Salvador Dalí, and Joan Miró showcases the depth and genius of these extraordinary artists from November 11th to December 2nd.
"There is no abstract art. You must always start with something. Afterward, you can remove all traces of reality."-Pablo Picasso
Pablo Picasso is considered the greatest painter and the most innovative sculpture of the twentieth century, perhaps of all time. He was the world's foremost printmaker and his prints have been pulled from metal, stone, wood, linoleum, and even celluloid-and his graphic oeuvre spanned more than seven decades. Picasso loved women, and his graphic work and styles flowed from his preoccupations of the moment. MLG's collection of hand-signed lino-cuts reveal his innovative genius in creating ways to achieve brilliantly colored and richly textured works on paper.
For Picasso, la corrida (or bullfight) was a lifelong passion, the subject is reflected in his work in all media through every stage of his career. MLG is proud to exhibit an original linocut printed in three colors (brown, black, beige)-a superb example of this artist's most personal and important subjects.
"You have to systematically create confusion, it sets creativity free. Everything that is contradictory creates life".-Salvador Dalí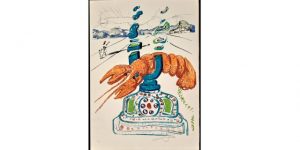 Salvador Dalí is perhaps the greatest Surrealist artists of all time. As a skilled draftsman born into a prominent Spanish family in Catalina Spain, he was best known for the striking and bizarre images of the unforgettable landscapes of his inner world. Dalí discovered Impressionist art at the age of ten, and by 1927 he was recognized as a genius.
MLG's collection includes wood engravings, lithographs, watercolors, and etchings, including the "Imaginations and Objects of the Future Portfolio". Here the master reveals astonishing flashes of scientific insights, establishing Dalí's stature not as both an artist and a thinker well ahead of his time. "Cybernetic Lobster Telephone" is a very rare and stunningly exciting surrealistic print rendered with breathtaking rich colors and an amazing Surrealist and sensuous composition.
"I try to apply colors like words that shape poems, like notes that shape music."-Joan Miró
Joan Miró was a renowned Spanish painter and sculptor. His work has been interpreted as a Surrealist pictorial language-a sandbox for his childlike subconscious mind where the realm of the memory and imaginative fantasy rule jointly.
A magnificent example of the scale of Mirós surreality is "La Harpie" (The Harpy) absolute world of full color, whimsical imagery, and bright shapes. Color is the signature and countersignature of an animation of spots, brilliance, swirling stars and iconic sunbursts. Unique to this print is the textured Carborundum meticulously applied, which gives the work an added three-dimensional quality unlike any other print produced during this period.
For more Information or gallery tour, contact Katia Graytok: 203.989.2073 kgraytok@martinlawrence.com
Please follow and like us: