John Tracy Receives 2017 Klass Lifetime Achievement Award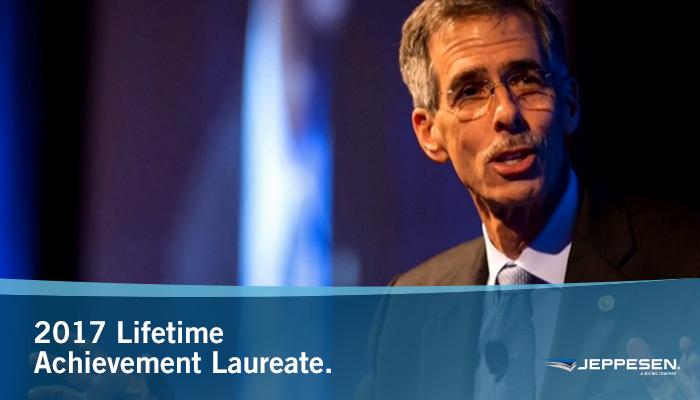 Aviation Week recognized winners of the 2017 Laureate Awards this March. The 60th Annual Laureate Awards honors extraordinary achievements in the global aerospace arena.
John Tracy received the "Philip J. Klass Award for Lifetime Achievement" for leadership in developing composite structures for commercial aircraft during his 35-year career at Boeing. He retired in 2016 as chief technology officer (CTO) of The Boeing Company.
As Boeing's CTO, he led the engineering team as it worked on some of the aerospace industry's novel breakthroughs of the 2000s. These include:
The X-37 experimental 30-foot unmanned space plane, the first reusable spacecraft since the Space Shuttle and a vehicle that has spent 675 days in space,
Phantom Eye, a hydrogen-powered, 150-foot unmanned demonstrator aircraft that tests various technologies,including surveillance capabilities, and the 787 Dreamliner passenger airplane, made from composites and in service since 2011.
Today the 787 provides outstanding performance for the roughly 30 airlines worldwide that operate this revolutionary jetliner.
"John's contributions to engineering were not limited to his technical expertise. He had an ability to inspire the engineering community to get engaged on technical issues early, as well as his emphasis on the importance of maximizing the return on our R&D investments," a Boeing spokes person said. " He was critical to Boeing's efforts to build a diverse workforce and create an inclusive work environment that values the contributions of everyone on the team. He  consistently provided growth opportunities for people of color, as well as women."
In addition to the Laureates Awards, other award categories are civil aviation, defense, space, business aviation, technology, and innovation.
"These finalists were selected by our senior editors after a rigorous review of nominations from within the Aviation Week Network and across the global aerospace aviation, aerospace and defense industries," said Aviation Week & Space Technology Editor-in-Chief Joseph C. Anselmo. "They embody the spirit of exploration, innovation and vision that will inspire others to strive for broad-reaching progress."
Philip J. Klass was an electrical engineer who spent most of his career writing articles about avionics. Following graduation, he joined General Electric in Schenectady, N.Y. as an engineer. After 11 years in industry, Klass joined Aviation Week & Space Technology.
Please follow and like us: